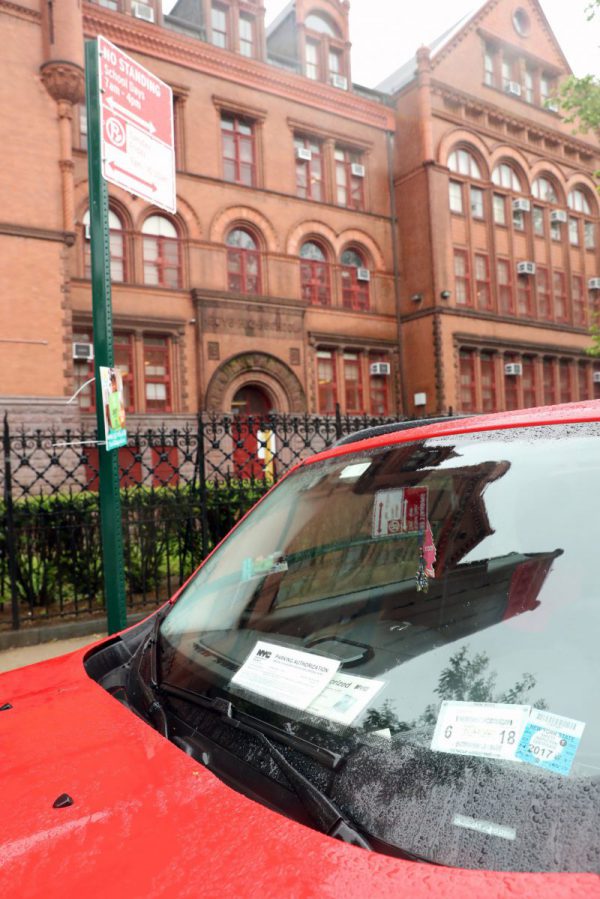 Summary & Quick Facts
NYC offers various parking permits to city drivers who are eligible.

If you work for a city government agency, the Department of Education (DOE), clergy, non-profit organizations or are a person with severe disabilities you may be eligible to apply for an NYC parking permit.

Each permit provides specific benefits depending on the occupation or need of the driver.
Drivers with fake parking permits face fines, tows and possibly a felony or misdemeanor arrest.
NYC Parking Permit
New York City is a notoriously difficult place to park. But if you are a driver who has one of the various official NYC parking permits, you may have it a little easier. Having an NYC parking permit allows you to forgo some of the parking regulations that most city drivers face.  Because of the benefits that these permits grant, some city drivers, however, decide to fraudulently use parking permits. While there are totally legitimate reasons why some drivers in the city should have permits, misuse of them in the end hurts everyone. This article will cover how to legally obtain an NYC parking permit and the penalties for fraudulently using a permit. 
Benefits You Receive With A NYC Parking Permit
There are various permits available depending on the needs and occupation of the driver. However, in general, NYC parking permits are rectangular placards which drivers place on their car's dashboard. Displaying these permits allows drivers to forgo certain parking restrictions. Some may also allow drivers to park in certain "No Parking" zones or "authorized vehicle only" zones. Depending on the permit, drivers can park for a specified amount of the time without getting a parking ticket. This may include hours designated for alternate side parking. The permits also allow drivers to park in spaces specifically designated for certain occupations. This may include drivers who are part of the press, non-profit organizations, physicians, and government workers. Usually "Authorized Parking Only" Signs will specify the type of permit holder allowed to use the space.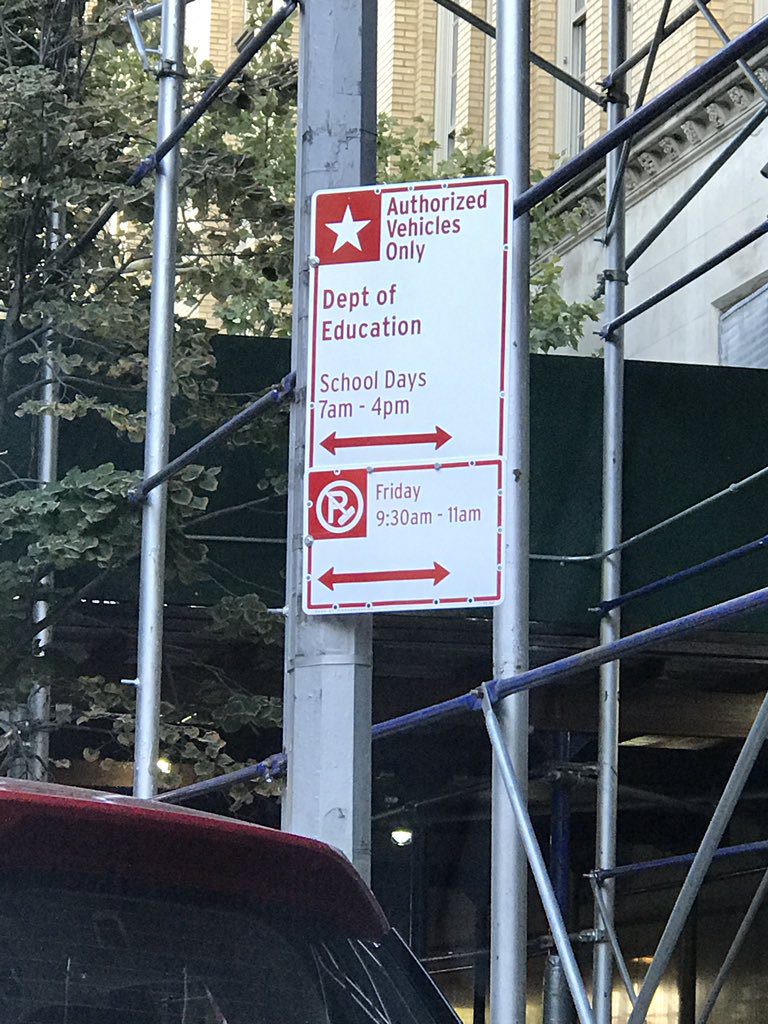 How To Get An NYC Parking Permit
There are many legitimate and good reasons why some drivers in NYC have parking permits. Currently, government workers, the Department of Education (DOE) workers, clergy, non-profit organizations and drivers with disabilities are the only residents eligible to apply for parking permits. 
For drivers with disabilities,  you can learn how to apply for a disability permit in our previous article. However, government workers, teachers, clergy, and drivers who work for non-profits can head over to the official NYC permit website to fill out your respective application.  While regular New York City residents and commuters may not be eligible for these kinds of on-street parking permits, you can, however, apply for a DOT parking garage permit.
The NYC Department of Transportation operates municipal parking garages and lots in all five boroughs. While municipal parking fields do not allow overnight parking, having permit allows for long-term parking. Make sure you have this permit displayed because parking after posted hours may result in a summons.
New York City Parking Permit Problem
Currently, there are about 150,000 city-issued parking permits in circulation. However, the number swells to well over 160,000 when fake and or unofficial placards are included in the count. Pedestrian safety advocates say the lax enforcement rules regulating parking permits allow for dangerous parking behavior in some of the city's busiest areas. The danger is especially notable around schools and can make children more vulnerable to unfortunate accidents and traffic criminality.
Map of locations where placard abuse is rampant.

Parking permit abuse by NYC drivers tends to be concentrated in crowded and traffic congested city neighborhoods like Midtown, much of Lower Manhattan, downtown Brooklyn and other up and coming neighborhoods in Brooklyn. This may seem to make sense because the price of private parking private in these neighborhoods can cost the tune of between to $300-$600 a month, or $3,600-$7,200 a year.  However, drivers who commit these street faux-pas should ask themselves if it's really worth the safety of everyone on the road and the streets? Nevertheless, it appears that many drivers choose to, unfortunately, abuse these privileges, and the city has had enough.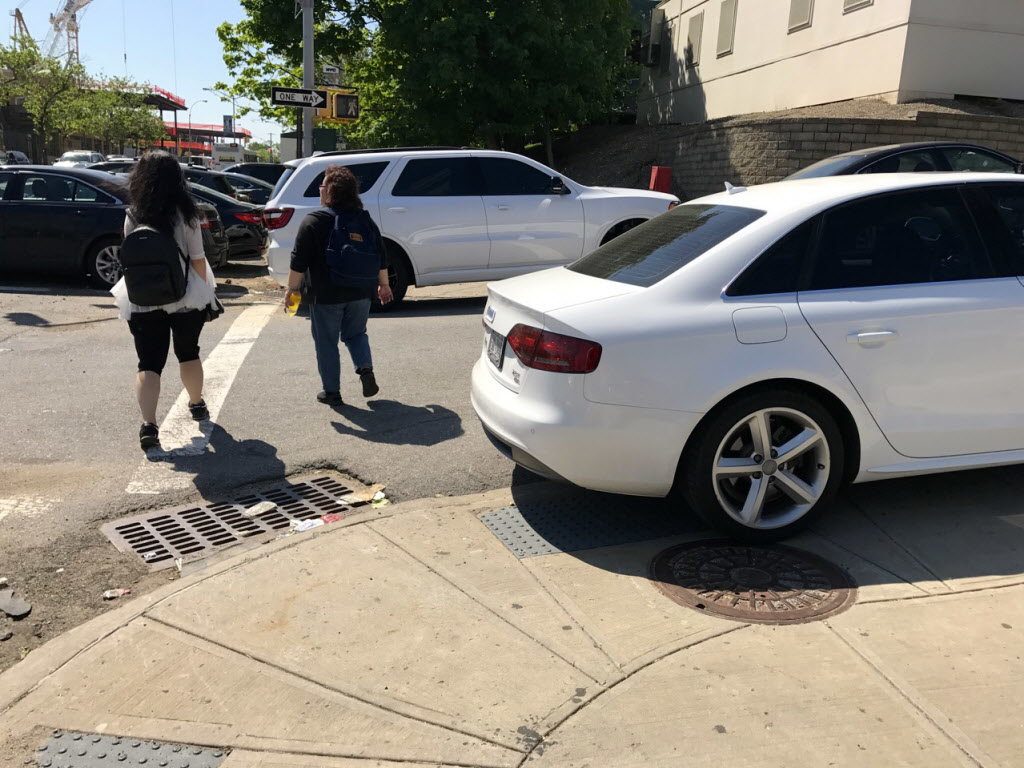 Tackling NYC Parking Permit Abuse
Last May, Mayor de Blasio voiced his frustration surrounding the rampant abuse of parking permits in the city and vowed to combat their misuse. Mayor de Blasio said at the time of his crackdown announcement that the city would focus on all abusers who have "a parking permit that is issued legitimately but then used inappropriately and secondly, an illegitimate parking permit, one that's not authentic."  Nonetheless,  the city pledged to revoke any fake, fraudulent obtained, ore misused permit. The driver would also face a fine and possibly have their vehicle towed. If a permit is deemed to be fake or used fraudulently, the permit holder can even face arrest and jail time.
Penalty For Having A Fake NYC Parking Permit
As part of this effort, Mayor De Blasio and the NYPD created an enforcement unit to combat the rampant problem. This task force at the time of the announcement added 100 more agents to its ranks and has enforced a mandatory tow for offending vehicles. In addition to the parking tickets a driver would have received if they parked illegally in a spot, the city also created a $100 special fine for permit abuse. The penalties don't end there, drivers may even be arrested and charged with a misdemeanor or felony crime. So beware, NYC parking permit abusers, this will definitely put a hurting on your pocket and potentially your future.
Despite an uptick in ticketing and aggressive enforcement in the period since Mayor Bill de Blasio's permit crackdown, the problem hasn't disappeared. Many illegal parking permit owners still feel empowered to park in dangerous ways throughout the city.  But in the end one must ask themselves is it really worth the risk?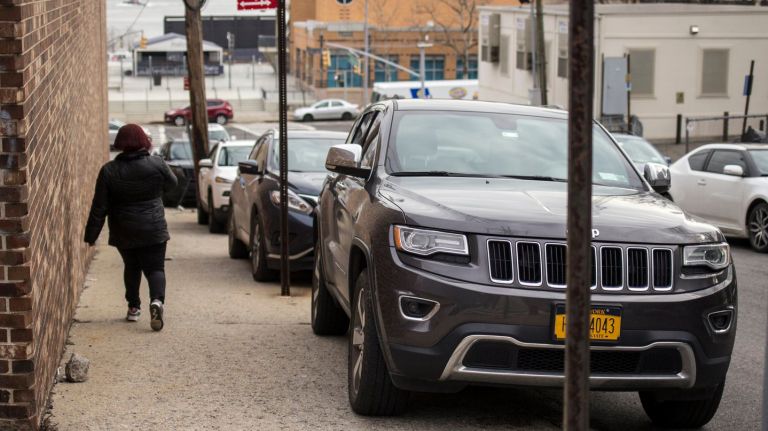 What Do You Think About The Misuse Of NYC Parking Permits?
This uncourteous and often illegal parking practice poses clear safety risks to drivers and pedestrians alike. It also creates traffic congestion in already congested areas. Drivers of the city please play your part in making the streets safer. One way to do this is by using parking permits in legitimate and safe ways. We'd love to hear what you think about this parking issue. Please feel free to leave your comments, questions, and concerns in our comment section below.