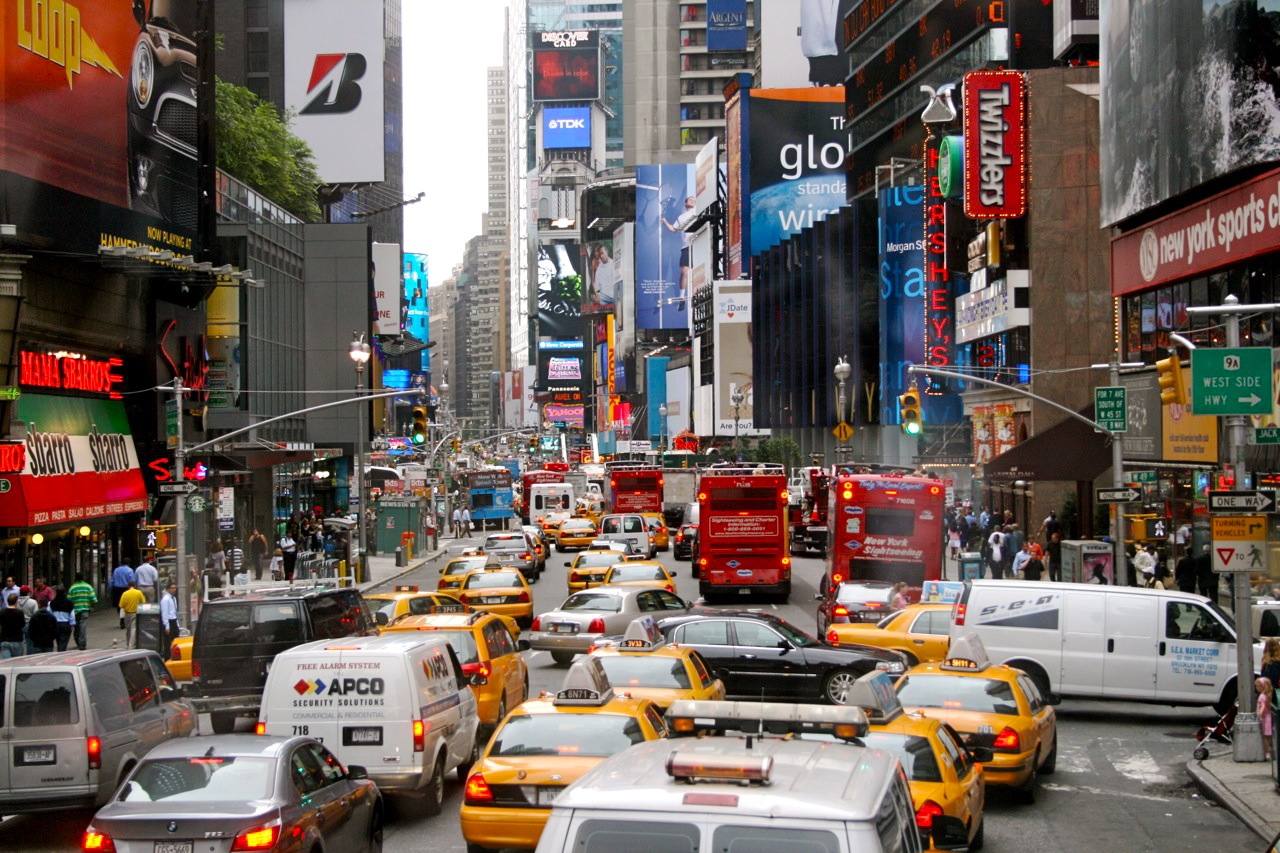 Summary & Quick Facts
A new report shows why driving in NYC can be tough for motorists.
New York ranked last in the study's traffic and infrastructure category.

New York City has the nation's highest auto maintenance costs as well as parking rates.

T

he city ranked 92nd in the nation overall for cost of ownership and maintenance. 

The city ranked third in the nation when it comes to access to vehicles and auto-maintenance.
New York It has the fourth-highest number of auto-repair shops per capita.
What Has Your Driving Experience Been Like?
When people think about a terrible driving experience, they think of packed urban cities like New York or Chicago or LA.  But is that really the case? And if they're the worst, which cities are the best to drive in and why? The website WalletHub conducted an interesting study to find out.
Driving through New York City may feel daunting. The feeling can intensify when you realize that as many as 375,000+ cars zip along on the city's roads every day. Moreover, New York drivers are renowned for being aggressive and leaving little room between cars.
This definitely plays a role in why for the second year in a row, New York City ranks among the worst cities in America when it comes motorists' driving experience, according to a WalletHub report. In fact, out of 100 cities in the study, New York City came in last in one of the major categories. The tri-state area didn't seem to fare well in the study as well. Newark and Jersey City were shown to also  have some of the worst driver experiences in the country. Learn more about the report below.
The Report's Methodology
The study by WalletHub.com created a total "Quality of Services" score based on 35 metrics from debt to crime to air pollution and unemployment, as well as per-capita budget, to determine the rankings of 150 cities, including financial stability, health, safety, economy, infrastructure, and pollution. Each sub-metric had a weighted value. For each metric, a city was graded on a 100-point scale (100 being the best), and a city's overall score was determined by calculating the "city's weighted average across all metrics."
They used these metrics to categorize U.S. cities (excluding surrounding metro areas) with the highest population and measured them in four different categories: cost of ownership and maintenance, traffic and infrastructure, safety, and access to vehicles and maintenance.
What Makes The Driver Experience So Difficult In New York?
New York is known for its horrible traffic and unrelenting use of the horn. Just thinking about being in New York City during rush hour stirs the worst fears in people. Nonetheless, it makes sense that NYC would be in the top ten worst places to drive in.  For one, New Yorker's driving experience can be tough because of how expensive it can be. The city ranked 92nd in the nation overall for cost of ownership and maintenance. New York City also has the nation's highest auto maintenance costs and its parking rates. This doesn't make driving fun. But it get's worst unfortunately for drivers in the Big Apple. 
New York Has Terrible Traffic
New York ranked last in traffic and infrastructure. This category includes measurements of the quality of roads and bridges and the average commute time. Ask any motorist about their driving experience and they may say that New York's gridlock issues have been getting worse for a while now. A 2017 study details just how widespread the congestion problem is. According to transportation analytics company INRIX, more traffic bottleneck points are scattered throughout the city and its surrounding suburbs than in any other metro area in the country.
On the bright side, New York's traffic hotspots pale in comparison to another major US city. In fact, Los Angeles drivers deal with the worst traffic conditions in the nation. The report determined this according to a measure from called "impact factor". This measure incorporates the frequency, size, and duration of jams. The impact factor in the City of Angels is 42% greater than in second place New York. If you evaluate impact factor on a per-capita basis, the metro area comes out looking even better. Here, New York is ranked 17th, below Los Angeles, Atlanta and even Stamford, Conn.
But New York still has some of the country's worst locations for gridlock. Certain stretches across four local highways contribute to the problem and rank among the country's 25 most miserable. The Cross Bronx Expressway ranks among the most notorious. The highway's traffic jams force drivers to spend an average of 155 minutes driving only 3.5 miles. Between the lost time, wasted fuel, and damage incurred by carbon emissions, INRIX estimates that these locations will impose a cost of $1.7 billion through 2026 if unaddressed. Overall, New York's thousands of traffic hot spots could lead to $63.9 billion in economic loss over the next 10 years.
Ride-Hailing Apps May Make Traffic A Bit Worse
App-based ride-hailing services according to some studies can make your driving experience a little more difficult. Why? Ride-hailing services like Uber and Lyft put more cars on the street. Collectively, they added 976 million miles of driving to the Big Apple from 2013 to 2017. This undoubtedly contributes to New York's traffic-clogged streets. 
These ride-hailing services can be troublesome for traffic because most people who use them switch from "non-auto modes" of transportation, the report says. At the end of the day, most people are using them instead of public transit or walking. There's also added driving between the end of one trip and the start of another, according to the report.
About 60 percent of ride-hail passengers in big, dense cities would have taken public transportation, walked, biked or not made the trip if ride-hailing was not an option, while the other 40 percent would take their own car or a taxi, the report says.
Don't Worry Drivers…There's a Silver Lining!
While driving in New York can be bad, there are some things we easily take for granted here. For example, New York isn't so bad when it comes to access to vehicles and maintenance. Here, the NYC ranked third in the nation in that category. In addition, New Yorker's have great access to car services and repair shops. According to the report, it has the fourth-highest number of auto-repair shops per capita among the 100 ranked cities. When it comes to it, at least driving in the NYC isn't as bad as in Detroit. Detroit held the infamous title of the worst city to drive in by ranking dead last. Nevertheless, anyone looking for an easier time on the roads should high tail it to Raleigh, North Carolina, which took the top spot.
Care to share your driving experience? Let us know in the comments below!