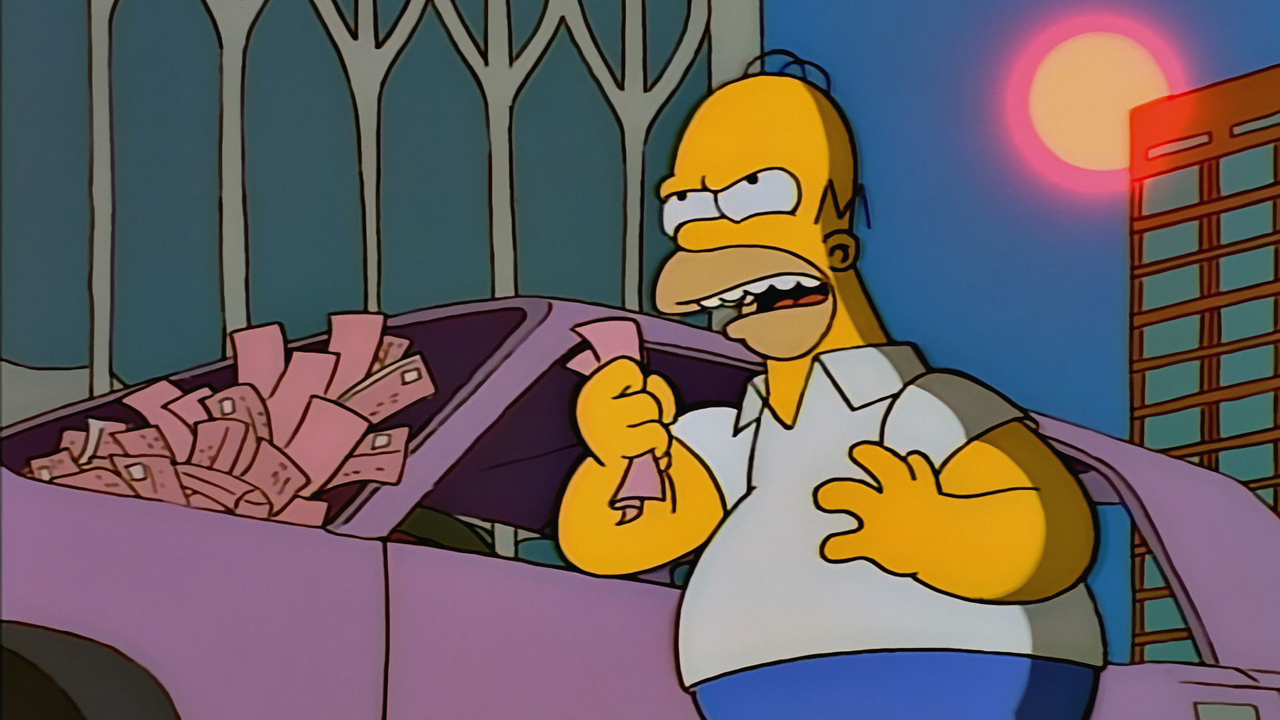 Quick Facts & Summary
Drivers can dispute their parking tickets in-person, online, or by mail.

A small error in a fact or piece of information listed on your parking ticket can make it invalid

If you lose your parking ticket dispute with the city, you can file an appeal within 30 days of receiving your initial hearing decision.
If you do not pay your parking ticket or request a hearing within 100 days of receiving it, your parking ticket will go into judgment.
Fight a New York City Parking Ticket!
New Yorkers are a scrappy bunch. Let's use it to our advantage!  We'll always try to fight tooth and nail for what is right. Why not do the same for a parking ticket you know you don't deserve? With this strong fighting spirit and a bit of street smarts, you can effectively fight a New York City parking ticket. Check out the important information below to see how you can fight the good fight and hopefully win!
My Parking Ticket Is Wrong…  
As we mentioned in our article How to Pay Your New York City Parking ticket,  the city issues millions of parking tickets to New Yorkers annually. This amounts to over half a billion dollars in fines. Let's be real, out of the immense number of parking tickets the city issues, we know that there are some we definitely don't deserve.
It's actually surprising how often traffic enforcers put wrong information on that dreaded New York City Parking ticket you may find on your car. The NYPD traffic police may have easily misread a sign or misjudged how far you parked from a hydrant. They're human after all, it happens! Unfortunately, a lot of New Yorkers would choose to pay an incorrect New York City parking ticket right off the bat rather than taking time to fight it. Don't get us wrong, getting rid of your ticket is definitely what you want, but can you do anything when this unfortunate mistake happens to you?
Is Your Ticket Defective?
The devil is in the details! Even a small error in a fact or piece of information listed can help you fight a New York City parking ticket. But what makes a ticket defective? A ticket is defective when a required element is missing or misdescribed.
Here are some reasons a ticket can be defective:
The ticket is unreasonably illegible

The plate number is incorrect

The vehicle color is wrong or not specified

The plate type is type is incorrect

The manufacturer of the vehicle is incorrect or not listed

The body type (sedan, SUV, etc.) is incorrect or not listed

The model year of your vehicle is incorrect or not listed

The date or time is incorrect or not listed.

Days/times in effect are incorrect or not listed with the specific times when the regulation is in effect.

The officer did not specify whether you were parked in 'Front of' or 'Opposite' the address in question

The county is incorrect or not listed.

The state of your registration is incorrect or not listed.
Here Are Some Possible Defenses to Fight a New York City Parking Ticket:
There was no sign visible anywhere on the block where you received your New York City parking ticket

The officer incorrectly listed the wrong sign on the violation

The officer wrote the incorrect violation on your summons

You had a permit or ticket allowing you to park at the location you received the ticket

The spot where the vehicle was parked has conflicting regulations

A broken parking
Catching these errors are the best way to know if it is worth it to fight a New York City parking ticket. Defective tickets are great because they may be dismissed even if you do not have another defense for the violation stated on the parking ticket.
3 Options When You Are Ready to Fight a New York City Parking Ticket
New Yorkers can fight a parking ticket by requesting a hearing within 30 days of receiving it. Please be aware that you may receive additional penalties added to your ticket if you wait longer than 30 days to request a hearing. One great perk of requesting a hearing is that your ticket is put on hold and you won't be charged any additional fees or interest on your initial parking ticket.
Just as there are different options to pay parking tickets, New Yorkers also have the choice in how we want to have our hearings. Below are the different ways you can!
Hearing Options
Online
You can now fight a New York City parking ticket online. Seriously, it's relatively fast and easy! You can Request a hearing online once the Department of Finance processes your parking violation and enters it into their system. (Please note – It may take a couple days after receiving your parking ticket for it to show up in the Department of Finance System)
If you're unable to complete your hearing request online because it is not on the system yet, you can still request a hearing by mail or you can go for a  walk-in hearing at a one of the five Department of Finance Business Centers located in each borough.
Decisions usually take around 10 days to process and will be emailed or sent by mail to the address on file with the DMV for the vehicle which received the parking ticket.
Stay on top of the hearing process by checking the status of your hearing.
In Person
You can have a walk-in hearing at any Department of Finance Business Center across the five boroughs. You can find the one closest to you here. Hearings are held on a first-come, first-served basis, Monday through Friday, 8:30 AM to 4:30 PM so be sure to get there early if you do not want to wait all day! The great thing about having a hearing in person is that you will receive the judge's decision before you leave.
Make sure you bring the following items with you (Please don't forget!):
Valid driver's license

Vehicle registration or title

Evidence to support your Not Guilty plea
Mail
The third way you can fight a New York City parking ticket is by requesting a hearing via mail. Since we're dealing with snail mail, remember to send your request early enough for the Department of Finance to receive it within 30 days of receiving your ticket. If you fail to do so, you will have to pay late penalties if your dispute is rejected.
Using the dreaded orange envelope that came with your ticket, send the ticket, a statement explaining why this ticket is invalid and copies of any supporting evidence to:
NYC Department of Finance Hearings by Mail Unit
P.O. Box 29021
Brooklyn, NY 11202-9021
Just like the email method above, the city will mail your decision in about 10 days to the address on file with the DMV for the vehicle's owner. You will be able to check the status of your hearing during this period
How to Help Your Case
Here is a list of suggestions that may help your case:
A map showing the location of your vehicle when you received the ticket;

Any videos or photographs that clearly show the vehicle's location at the time you received your New York City parking ticket. Make sure your photos and videos clearly show building addresses, street names, and parking signs);

Diagrams or drawings can be useful to help explain exactly where you parked;

Any supporting letters or statements from any witnesses;

Any document that may prove our vehicle was not present at the location where you received the new york city parking ticket (repair bills, towing bills, police reports, insurance company reports, parking space/garage receipts etc.)
Make sure that the evidence you present is clear and directly supports the claims you're making. This means all of your photos, video, maps, and diagrams should show the entire block from corner to corner including the street name and the building address on the summons. Be sure to show all of the signs on the block, even if they are hard to read.
Make sure to date your witness statements, bills and reports and provide clear and pertinent information to support your claim. We suggest you keep copies of everything that you send to the city for your own records.
Rejected Hearing?
You win some and you lose some…If you tried to fight a New York City parking ticket and lost, don't worry!  You can request an appeal hearing and try to have the decision overturned. Appeals can be conducted by mail or in person at only the Manhattan Business Center. If you choose an in-person hearing, the Department of Finance will schedule an appointment and contact you by mail with the date and time of the hearing.
Complete and mail the Parking and Camera Violations Appeal Application.  Remember, you must file an appeal within 30 days of receiving your hearing decision. Also be sure to add your signature and include the required documents and evidence for your appeal. If not, the city will return your parking ticket appeal and you will, unfortunately, have to submit a new request.
Don't Sleep On The Fees!
While waiting for your appeal decision, the city may continue to charge additional penalties and interest. Also, watch out for the dreaded booting and towing! The city can still pursue these enforcement actions and others during this process. The only way to avoid this, is by paying your New York City parking ticket of the total amount due, although payment is not required to request an appeal.
If you don't pay a parking ticket or request a hearing to fight it, it will go into judgment in about 100 days. Tickets that are in judgment for more than one year are not able to receive a hearing.
Did Not Pay or Request a Hearing?
If you don't pay your parking ticket or request a hearing within about 100 days, your parking ticket will automatically go into judgment. While you don't want to let it reach this point, you can still dispute the ticket. Just make sure you don't wait longer than a year to do so!
Just like appealing a hearing decision, you have to complete this Parking and Camera Violation Request for a Hearing After Judgment form.
The judge will hear your defense if they choose to grant your request. (Our fingers are crossed for you!) If the judge refuses to hear your case you must, unfortunately, pay the total fine, penalty, and interest accrued on the ticket.
Pros vs. Cons
Before we wrap up, here is a quick break down of the pros and cons of each method we've reviewed.
Pros

Cons

Online

Handle your parking tickets at your own convenience

Relatively fast

Uploading documents/evidence is easy

Free

Must have a computer or smartphone and internet access

Must wait 10 days for a decision

Mail

No need to wait in person

Relatively easy, just drop in mailbox or post office

Must keep time in Mailstream in mind!

Must wait 10 days for a decision

In-Person

You will have a decision the same day

You may have to wait a while at the city's business finance center
Sometimes You Gotta Fight The Good Fight!
So where does this leave us? Well for one, you don't always have to give your money to the man for getting that annoying parking ticket. Sometimes it may be in your best interest to take a stand, you never know what will happen. If you're right you deserve to celebrate, use that money for a night on the town instead of a pesky parking ticket!