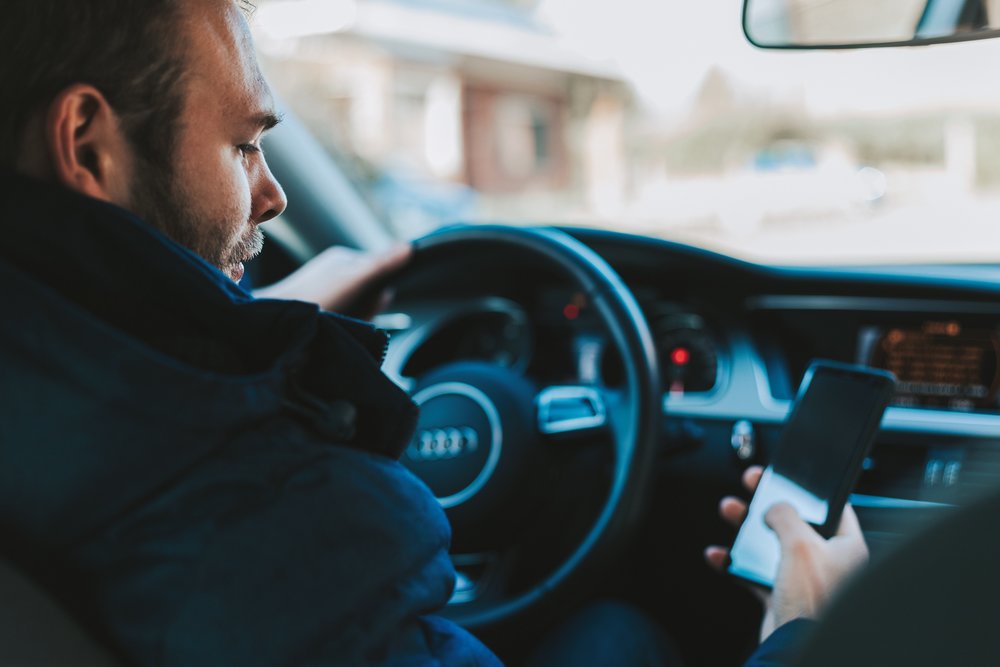 Summary & Quick Facts
The driver point system ensures an easy way for the DMV a to identify and take action against drivers who repeatedly break the law.

Having points on your license may dramatically impact your ability to drive legally in NYC 

Drivers receive points on their driving record once they are convicted of a traffic violation.
If you receive 6 or more points on your license in 18 months, you must pay a Driver Responsibility Assessment Fee.
Your driver license may be suspended if you get 11 points in an 18-month period.
Drivers who already have points on their license may be able to reduce them by taking the PRIP course.
The NYS DMV Driver Point System
New York City operates under the Driver Point System which the New York State Department of Motor Vehicles (DMV) mandates. The state set up the driver point system to ensure an easier way for the DMV to identify and take action against high-risk drivers. Here, the DMV designates a person as "high-risk" if they have a repeated history of driving dangerously on city roads. This article will take a deeper dive into the NYC driver violation point system.
Drivers accumulate penalty points in New York when the DMV records a traffic violation conviction on their driving records. How many points an offense carries depends on the severity of the offense. Also, in addition to the penalties issued under the rules of the NY driver point system, motorists may also be subject to certain criminal penalties should law enforcement deem it necessary.
Nonetheless, in general, the more serious the violation, the more points you get. For example, you might get one or two points for driving a few miles per hour over the legal limit. If you are significantly over the limit, you might receive four or five points on your license. However, if you are egregiously over the limit the city can severely penalize you. They will add all 11 points for that just one offense. Below we have a list of violations and the number of points you can receive for each infraction.
Number Of Points Assigned For Common Traffic Violations
| | |
| --- | --- |
| VIOLATION | POINTS |
| Speeding (MPH over posted limit) | |
| 1 to 10 | 3 |
| 11 to 20 | 4 |
| 21 to 30 | 6 |
| 31 to 40 | 8 |
| Over 40 | 11 |
| Reckless driving | 5 |
| Failed to stop for school bus | 5 |
| Followed too closely (tailgating) | 4 |
| Inadequate brakes (private car) | 4 |
| Inadequate Brakes (employer's vehicle) | 2 |
| Failed to yield right-of-way | 3 |
| Disobeying traffic control signal, STOP sign or YIELD sign | 3 |
| Railroad crossing violation | 5 |
| Improper passing, changing lane unsafely | 3 |
| Driving left of center, in wrong direction | 3 |
| Leaving scene of property damage incident | 3 |
| Child safety restraint violation | 3 |
| Improper cell phone use | 5 |
| Use of portable electronic device ("texting") | 5 |
| Any other moving violation | 2 |
Penalties For Having Points On Your License
Getting a ticket for a moving violation once in a 10-year stretch isn't a big deal and won't affect you that much. But rack up a series of convictions for breaking traffic laws in NYC and you will undoubtedly feel the effects. Not only will you have to pay an exorbitant amount in fines and face increases in your insurance rates, you also risk losing your license and even your freedom.
If you get too many points within a specified period, the State can decide to suspend your license. Specifically, your license will be suspended if you rack up 11 points in an 18-month period. Once 18 months have passed from the violation date, the points for that violation no longer count toward your current point total. Still, these points remain on your driving record as long as the conviction remains on your record and may be used by your insurance company to increase premiums. Insurers use your driving record to help determine your premium rate. Usually, the more serious the violation the bigger the effect on your premium.
Driver Responsibility Fee
License suspension and insurance rate hikes are not the only penalties you may face for having points on your license. For example, city drivers who get 6 points or more within 18 months, may also have to pay a "driver responsibility assessment fee". If you must pay a driver responsibility assessment, DMV will send you a statement with the amount you owe.  You must pay at least the minimum amount by the payment date for a sustained, three-year period. Failure to do so may result in the city suspending your driver's license.
The amount depends on the type of violation or the total number of points on your driving record. If you receive 6 points on your license for violations during a period of 18 months, the fee is $100. The total assessment for the three years is $300. If you are convicted of a DUI/DWI or refuse to take a chemical test, the annual assessment is $250. The minimum amount that you must pay each year is the annual assessment. The total assessment for the three years is $750.
The Driver Point System And Out-of-state convictions
We bet you're wondering, what happens if you get a traffic violation outside of New York? Would it still add points to your license? Well, it depends. For the most part, if you are convicted of a traffic violation in another state or country, points are not added to your New York State driving record. Oddly enough you may have violations added to your license if you break the rules in Canada. Specifically, if you get a violation in either Ontario or Quebec.
New York State has a reciprocal agreement with Canadian provinces of Quebec and Ontario. Traffic violation convictions that occur in these provinces are recorded on your New York State driver record. Moreover, the convictions have the same effect and carry the same points as convictions that occur in New York State. This can affect your driver violation point total and Driver Responsibility Assessment.
How To Avoid The Penalties That Points On Your License Cause
The Driver Point System does a great job in regulating and deterring dangerous driving.  Nonetheless, drivers should try to avoid accumulating points on their license at all cost. Doing so is a lot easier than it seems. Simply put, drivers should try and drive as safe and lawfully as possible. By following the rules and the law, you not only reduce the risk of committing traffic infractions but subsequently, you reduce your rate of police encounters as well.
Also, stay on top of how many points you have on your license by creating an online DMV account. Having an account allows you to check your license for points at any time.  By being aware of your license's point status and possible penalties you face, you can curtail your more risky driving habits for the time being.
If you already have points on your license, you may have the opportunity to reduce points on your license as well as insurance rates with PIRP. PRIP is also known as the Defensive Driving Course or Motor Vehicle Accident Prevention Course. It is a comprehensive driver safety course which provides knowledge and techniques for safe and lawful driving.  Private companies and organizations all over the state offer the course. Taking this course can really be a game changer for drivers' with a lot of points on their license.