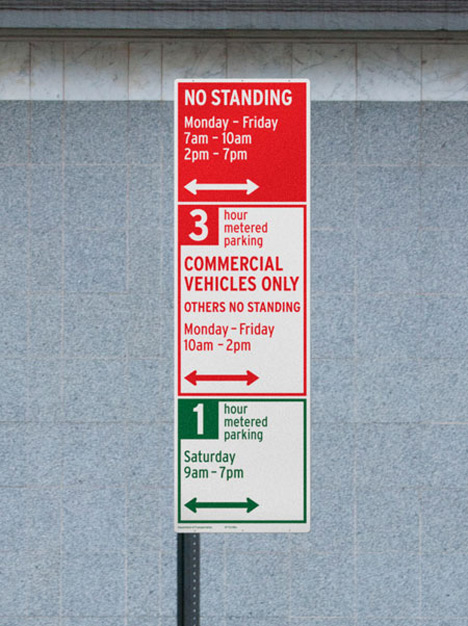 You find what seems to be the perfect parking spot until you look up and read the sign. And the second sign. And the third. When there are multiple parking signs, which one do you follow? Instead of finding a new spot or just taking a chance that the sign that you want to be valid actually is, take a moment to read through everything. When in doubt, you should follow the strictest sign.
Let's take a look at some signs and what they mean.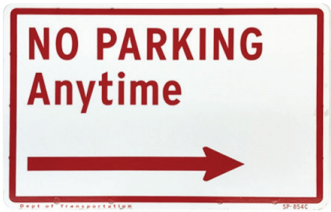 You may NOT park at this location at any time. You can stop to unload merchandise or passengers, but only temporarily.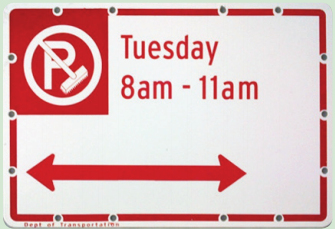 This is a no parking sign as well, but specifically for street sweeping between the posted times. Like the above sign, you're allowed to load and unload passengers and merchandise.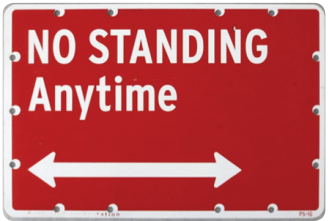 Much like the no parking signs, you may not park at this location. However, this restricts you from stopping for loading and unloading goods. You may only stop shortly, for the loading and unloading of passengers.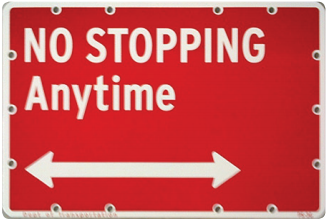 This sign is the strictest of them all. You may not park to load or unload passengers or goods. Even stopping for 30 seconds can qualify you for a fresh hot ticket, so be careful!
For more information about these signs and more, take a look at the DOT's parking regulation info sheet.