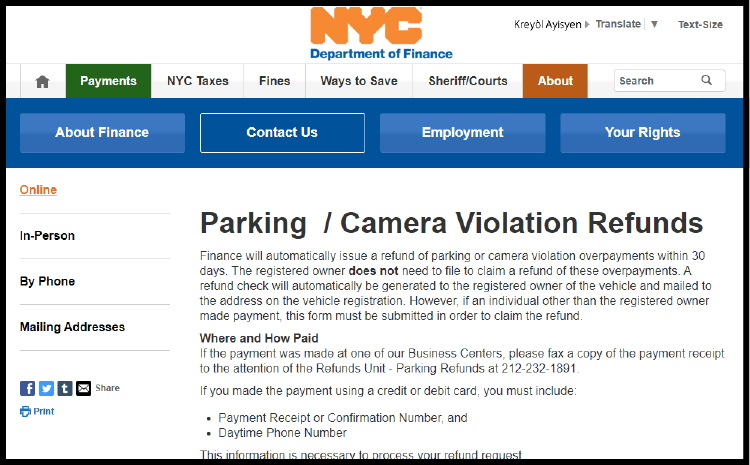 Mistakes can happen in life at any time, even when you're paying for your tickets. Maybe you and a loved one paid for the same ticket using different methods. Maybe you know your license plate ends in 23, but your fingers decided to type 32 instead. Whatever the reason, the City has a parking and camera violation refund system in place to help you out.
When you need to get a refund on a parking or camera ticket payment, you can visit the City's Parking / Camera Violation Refunds page.
You'll find a form that you can fill out with relevant information, followed by a section to specify the reason for your refund.
You can choose one of four options:
A successful dispute
An overpayment
A payment to the wrong city
Another reason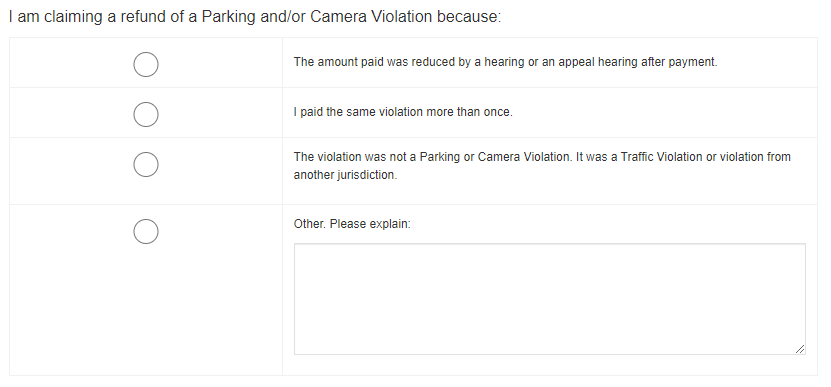 Following that is an additional optional section that you can check off if your vehicle was booted or towed and you would like a refund of the associated fees. Be careful! If you accidentally check one, you'll have to refresh the page to deselect them.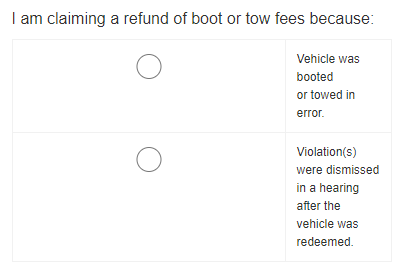 Once you submit the online form, you must also fax your confirmation page along with your receipts and any other relevant documentation to the Refunds Unit – Parking Refunds at 212-232-1891. Refunds from the City of New York are sent in the form of a check and generally take 3-4 weeks to arrive. If your refund is running late, you can check its status here.